Archived News: 2011: February
February 4, 2011
First Race of the Season
Last Saturday, January 30th, the womens team went down to Lake Lanier for their first competition of the season, Lanier Heartburn Sprints. In the open weight category, Samantha Smelly and Meg Schroeder came in first and third . Caitlin Chapin and Carlee Schmidt came in first and third, respectively, in the light weight race, and to finish the day off Kris Batol came in third in the mens coxswain event. Caitlin Teague and Cassie Merrigan both competed in their first 2k race ever in the novice event. Both girls broke 8:10 and made a statement, "they are to be feared." While Lanier is only a small event, it has pumped up the team for the rest of the season; we now have our sights set on Atlanta Indoor Sprints and even Dad Vails.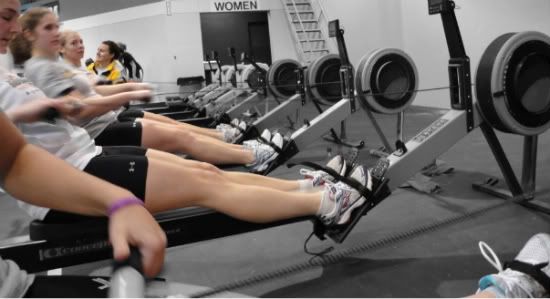 February 12, 2011
The Pain, The Glory, The Altanta Erg Sprints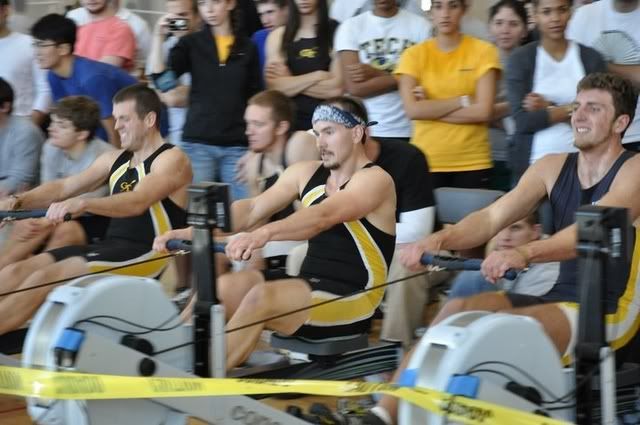 Atlanta Erg Sprints, run by the crew teams very own GTCA (Georga Tech Crew Alumni), was a huge success this weekend. Individuals from Auburn, UGA, Emory, Greenville, Saint Andrew's Rowing Club, Atlanta Rowing Club, Atlanta Junior's Rowing Club all showed up to race a 2k. Congrats to Matt Watters, David Judah, Sean Gibel, Samantha Smelly, Caitlin Chapin, Carlee Schmidt, Corey Drozowski, and Adam McKenzie all for medaling in their respective events!
February 23, 2011
Panama City Beach Big Give Away
The visitors bureau of PCB is teaming up with GT Crew to create excitement about Spring Break 2011. They are hosting a BIG giveaway on Tech's campus and all you have to do is sign up and you could win an iPad, $350 to the book store, or Lady Gaga concert tickets. For every person that signs up PCB will donate a $1, so please go to http://www.visitpanamacitybeach.com/gtcrew/ to help us out. The Wall Street Journal and CNN even are covering this event! The giveaway is open until Friday and every dollar counts.