Archived News: 2011: January
January 10, 2011
Team Takes First Strokes of the Spring Season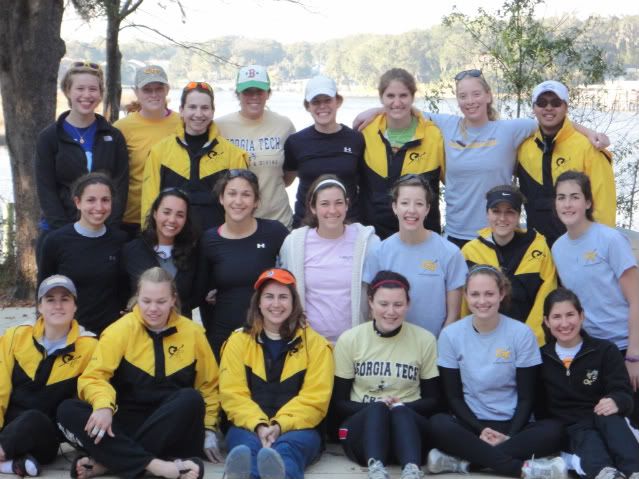 The team got back on the water this weekend after a winter of erging and conditioning. Both the men's and women's squads are ready to jump into training for the spring sprint season.
The women headed down to Jacksonville, FL for the weekend where they were fortunate to row out of the Jacksonville Episcopal High School boathouse. The warmer Florida weather provided a great environment for getting back on the water seven times in three days and all the women appreciated the opportunity to get work done on the water rather than on the erg. Special thanks to GT Coach Nick Marino, JEHS Coach Peterson and all the JEHS families who hosted and fed the team for making the weekend a huge success.
The Tech Menís Squad's first practice was a great scrimmage with UVA at Lake Lanier. Despite not having been on the water for 5 weeks, both Novice and Varsity held constant contact on all of the pieces and beat many of the UVA 8s. The scrimmage was a great way to kick off the season and transition from winter training to the competitive spring season.
Interested in Joining GT Crew?
Check out our Information Sessions
Wednesday Jan 12 6pm CRC room 251
Tuesday Jan 18 6pm Student Center Piedmont Room
More information about becoming a GT rower can be found on our Join page.