Archived News: 2010: Fall
August 22, 2010
Meetings for the Curious!
The time has come for Georgia Tech Crew's Fall Meetings for the Curious. Attend any meeting to find out more information about rowing for Georgia Tech. Coaches and current rowers will be available to answer any questions you may have.
In the mean time check out what GT rowers have to say about rowing at Georgia Tech in the video above!
Meetings for the Curious
(all held in Student Center – Piedmont Room)
Tuesday August 24, 6:00pm
Thursday August 26, 6:00pm
Wednesday Septemeber 1, 5:00pm
Hope to see you there!
October 10, 2010
Georgia Tech Crew takes Team Points trophy home from Chattanooga Head Race!
This Saturday GT Crew traveled to Chattanooga, TN for the Chattanooga Head Race where the team competed against other university programs from around the south including Emory, UGA, UT-Chattanooga, and D1 Women's Varsity Programs from Alabama and Tennessee.
The team had a strong showing with the varsity men's collegiate 8's taking gold and silver and the women's collegiate 8 beating out 2 D1 varsity boats to take 5th. The novice men and women both medaled in their respective 8+ and 4+ events and Tech's lightweight 4+'s earned medals in both the men and women's events. The day ended with the team being awarded the Team Points Trophy and was a great start to the fall racing season.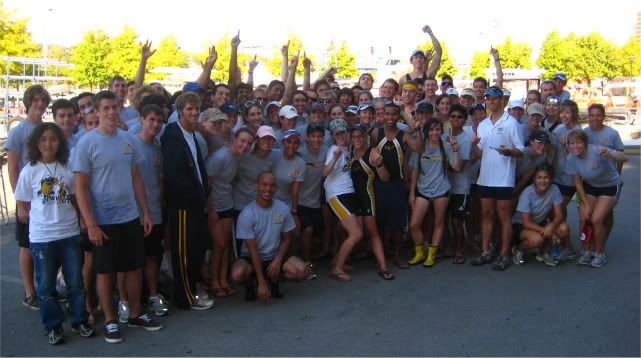 Select Varsity boats will travel to Boston for the Head of the Charles Regatta in two weeks and the next full team regatta is back in Chattanooga for the Head of the Hooch November 6&7. Check our schedule & results page for more info!