Archived News: 2010: January
January 11, 2010
Become a National Champion - No Experience Necessary!
Thinking about joining? Come to any of our Meetings For The Curious. You'll hear from the coaches and have a chance to meet your future teammates. The meetings are a great opportunity to ask questions, learn about the team and see if rowing is the sport for you.
Thursday, Jan. 14, 6:00 PM – Student Center Rm 343
Wednesday, Jan 20, 6:00 PM – Student Center Rm 301
(look for signs for GT Crew)
GT Crew is an intercollegiate, co-ed rowing team that competes across the country against teams like Clemson, Purdue, and UGA. It is the largest sport club at Georgia Tech.
No previous rowing experience necessary!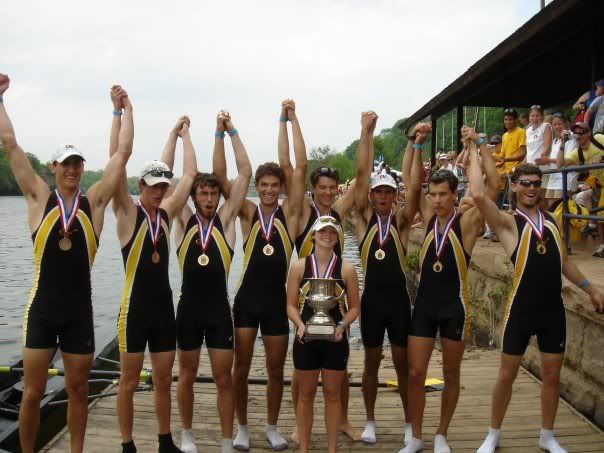 January 23, 2010
Win an Erg Sweepstakes - Enter to Win!
Enter to win a brand new erg from Concept2.
Tickets are $5 each or 5 for $20 and can be purchased at the event with cash or check. Contact assistanttreasurer@gtcrew.com for more information. Proceeds go to support Georgia Tech Crew!
1st place* – brand new Model D erg from Concept2
2nd place** – Concept2 prize package
The drawing will be held at the end of Atlanta Erg Sprints like last year. The winners will be announced at the event, posted on website, and notified via phone or email.
*The first place prize will be shipped directly to the winner from Concept2. **The second place prize will be presented at Atlanta Erg Sprints or shipped by GT Crew.
January 24, 2010
2010 Officer Board Elected
The 2010 officer board was elected tonight. The next week will be a transition period, and the new board will take over on February 1, 2010. Congratulations to the new members and thanks to the dedication and hard work of the returning members!
Top row, left to right:
President – Maya Oren (3rd year), Women's VP – Amanda Swanson (2nd year), Men's VP – Corey Drozdowski (2nd year), Treasurer – Benjamin Loeffler (4th year), Public Relations – Meg Schroeder (3rd year)
Bottom row, left to right:
Assistant Treasurer – Lucas Campbell (1st year), Secretary – Hayden Paschal (2nd year), Fund-raising – Sarah Sassler (3rd year), Boathouse Manager – David Judah (3rd year), Social Promoter – Marina Leynse (2nd year)
Click here to view contact information.
January 30, 2010
Preview of Atlanta Erg Sprints
The varsity women's team had a strong showing this morning at the Lanier Heartburn Indoor Sprints, previewing what's to come at the upcoming Atlanta Erg Sprints next weekend. Between winning the Open category, sweeping the top five places in the Lightweight category, and having the majority of the competing Tech team pull personal best pieces, we all have high hopes for the competition on our home turf.
Check back for the team's results in our Schedule&Results section. Go to Regatta Central for the full results, to be posted soon.